6 Week "Spring into Summer" Challenge
Are you ready to Spring into Summer with our challenge starting October 30th?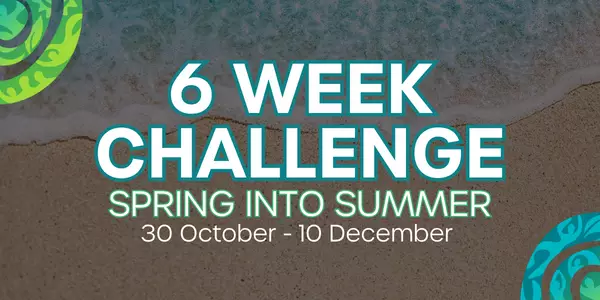 Are you ready to "Spring into Summer"? Well our 6-Week Challenge is back!
This *Member's Only Challenge* "Spring into Summer" edition is even better than the last! Get ready to embrace the sun, sweat and success as we help you achieve your health and wellness goals.
Challenge Dates: Monday October 30th - Sunday December 10th

Challenge cost is only $49 and includes access to:
'The Vault' Small Group Training
Nutrition Seminar
Challenge-Only sessions
Running Group
Pre & Post Body Composition Scan
Fitness Baseline Testing
MZ-1 Heart Rate Belt OR 1 x 60-min PT session
We're also excited to introduce our new Challenge App, your ultimate companion throughout the 6-week journey. It's packed with features to keep you on track:
Goal Setting: Set clear, achievable and measureable goals for the challenge.
Habit Tracking: Build healthy habits one day at a time.
Food Journal: Easily monitor your nutrition intake.
Fitness Activity Tracking: Keep tabs on your workouts and progress.
Communicate with a Coach: Reach out to our coaches when you need guidance, motivation, or support.
Register for the challenge by clicking https://www.surveymonkey.com/r/5PCZXKQ and secure your spot today.
Once registered, further details about the Challenge (information about the Challenge-only sessions and the app etc.) will be sent out.
Spaces are limited, so don't delay!